How To Buy Animals?
To start your zoo, you either need eggs, or animals.
You can buy eggs that you hatch to get animals, or buy animals right away.
If you decide to go for the second option, here's how to do it.
On OpenSea With ETH
---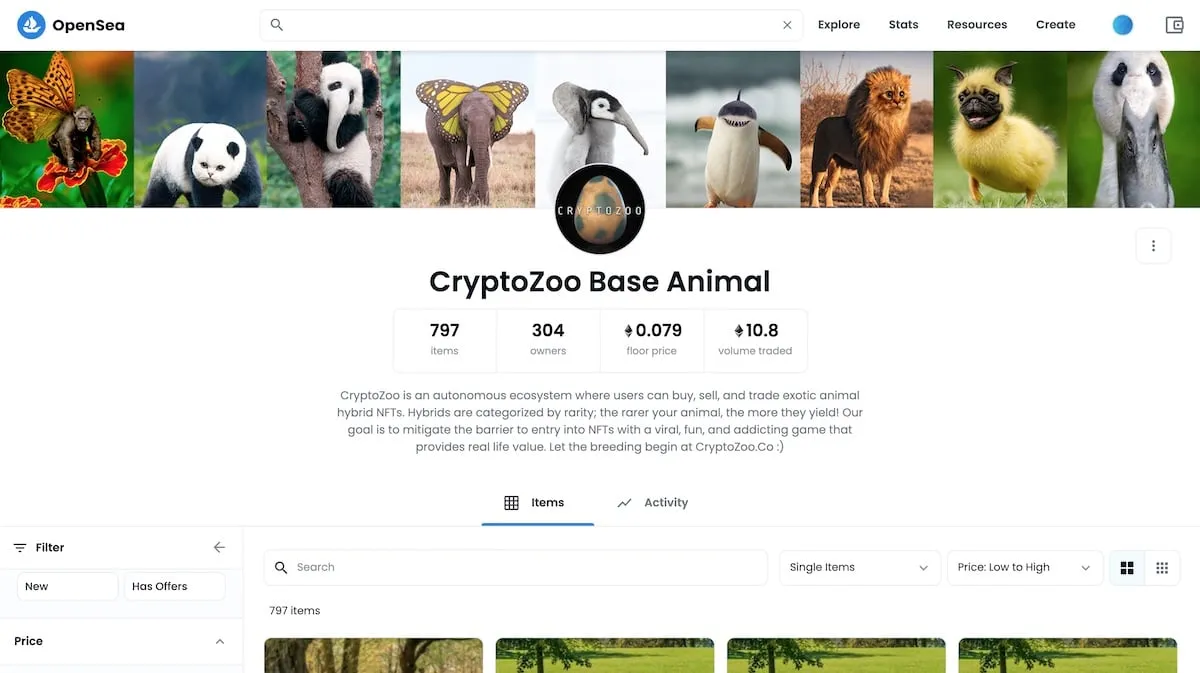 ⚠️ Only buy from the official Cryptozoo Base Animal store on OpenSea!
How to buy animals with ETH?
Buy Ethereum on Binance
Go to opensea.io
Connect your wallet
Go to Cryptozoo Base Animal
Buy animals
On CryptoZoo Marketplace With $ZOO
---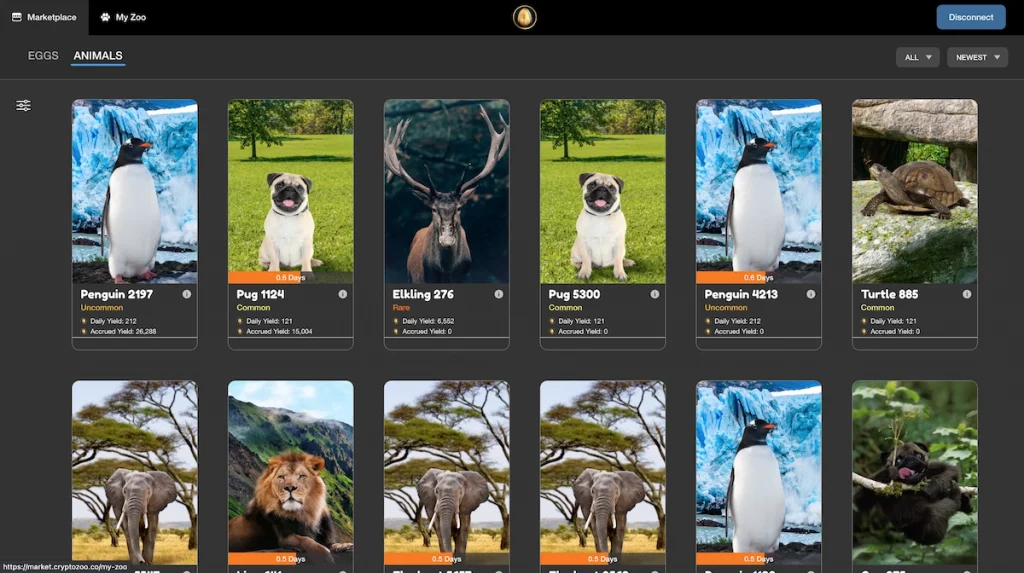 How to buy animals on CryptoZoo?
Go to market.cryptozoo.co
Connect your wallet
Sort the animals using the filter to find the one you want to buy
Click on it
Click on Buy
Confirm the transaction
⚠️ All transactions on CryptoZoo marketplace are in $ZOO token.
What Animals Should I Buy?
---
It depends on your strategy.
Do you want to buy:
To breed them? 🥚
To breed hybrids you need at least 2 base animals.
For how much $ZOO tokens they yield? 🤑
If you want as much yield as possible you should buy hybrids.
For their look? 😍
They you probably don't want to buy these 3. 😂
How To See Your Animals In Your Wallet?
---
The animals and hybrids are ERC721 tokens both on the Ethereum Network and on the BSC (Binance Smart Chain).
To see them in your wallet you need to add the token.
Add Base Animals
In your wallet:
Click on "Add Token"
Token Address

BSC: 0xb6a988721fac6805e991b3ac7cb295a0b6cdbd38
ETH: 0x9be46efa5e99de9b1ba7219f90c8b77293d83255

Token Symbol: ANML
Token Decimal: 0
Add Hybrids
In your wallet:
Click on "Add Token"
Token Address

BSC: 0x686445f68ecb7f963960cb7a381491be4aa65750

Token Symbol: HANML
Token Decimal: 0
Now you can see the number of animals you have on CryptoZoo. 😉
FAQ
---
Where can I see what animals have been hatched?